Fistula | Piles | Pilonidal sinus | Kshar sutra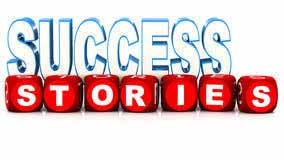 Let's guide others to get cured and to live a quality life.
Share your experience with us..
Modified Kshar sutra Treatment
We have satisfied patients in...
India, USA, England, Canada, Australia, Ireland,

Germany, Sweden, South Africa, Singapore,

Saudi Arabia, UAE, Israel, Kuwait, Spain, Bahrain,

Malaysia, Sri Lanka, Afghanistan, Maldives,

Nepal, Philippines, Indonesia, Sudan
Maharashtra, West Bengal, Delhi, Gujarat,

Karnataka, Uttar Pradesh, Haryana, Punjab,

Madhya Pradesh, Andhra Pradesh, Telangana,

Goa, Tamil Nadu, Jharkhand, Rajasthan
Click To read / write Google reviews
5 out of 5 stars (based on 8 reviews)
My Own Experience while suffering with Fistula.
I suffered with Fistula in 2017, Doctor operated me for 4 weeks. I was on time to get treated that's why I suffered very less.
People should understand, there is nothing like get scared or shy about this disease.
If you go late to get treated, it will be more scary so donR17;t shy just be honest with your doctor and get treated.
My experience about Ksharsutra and DR. BAPAT
Dr Prasad Bapat is a saviour. He is not only a doctor but also a good personality. His way of treatment is much better than any other doctor available in this field. With his thorough knowledge and expertise, he treats not only the disease from root, but also his treatment puts a lots of light on a persons well being also.He treats the disease along with the patients mind. He also advises his patients to keep a positive approach in life. I being an severe IBS(Irritable Bowel Syndrome) patient, was diagnosed with "Fistula in Ano" after i got my septic discharged from an hospital nearby. I suffered a lot during my septic discharge, was admitted for 2 days with spinal anesthesia which i think was not required as it was a simple procedure.I wish i had approached DR BAPAT right from the beginning. After the septic drain procedure, i was diagnosed with fistula. It was then when i came to know about this doctor via internet and one of my close friends. I visited his clinic and he explained me everything about the procedure in detail. It took me around 2 months to decide whether to go for normal surgery or Kharsutra. Then finally i decided to go with Ksharsutra procedure. The procedure was so simple that i hardly went through any pain which was manageable via pain killers. Normal surgery requires heavy antibiotics after the treatment. But DR BAPAT made it possible without the use of any antibiotics which is a very big achievement in itself. Completing the whole procedure without any antibiotics is a gift in itself considering the side effects they cause, but DR BAPAT has made it possible. Its about 2 months since i have completed with the procedure. There is not any sign of Fistula or any discomfort. His treatment is a miracle. Also i had a small Piles in my anus, which he said will go away with his treatment. I am proud to say he was right, the Piles has disappeared. Now i am at my best because of his treatment.
Those of who are suffering with this disease, should opt for Ksharsutra treatment without giving any second thought because its the only treatment which I can confidently propose for this kind of disease. And if its done with DR. BAPAT, i can bet, you will not have to go again for this kind of disease after the treatment is completed.
I am very thankful to such a beautiful person for treating my disease from root and changing my life.
Regards,
Pratik Agrawal, Pune(Maharashtra).
Awesome Doctor & a person too
I would say he is one of the best doctors whom I met till date who has thorough knowledge & is confident of the treatment that he offers.
Here is the detailed review for you reference.
I was suffering from fistula for almost 7 years consulted few doctors took homeopathic medicines etc but it wasn';t of any help read about ksharsutra and started my online research from there met a doctor in Pimple saudagar thrice and every time he told me a different story and was mixing it with Laser surgery I had a doubt on his capability so didn't wanted to take any risk hence stopped going to him and started my search again and found out Om Ayurvedic Clinic. Went through google reviews and couple of them had posted a review that Dr Bapat is very rude not punctual..etc etc. But there were also few good reviews so decided to fix an appointment with him. I was impressed on the very first day I met him as he has thorough knowledge about ksharsutra and he explained everything to me in detail and also mentioned that he can get it cured 100℅ I don't think there is any doctor who gives you that guarantee so decided to get myself operated with him.The treatment went for 3 months and I would say he is highly professional and a very good person to talk to. I am completely cured now that too purely with his ksharsutra treatment and did not take any antibiotics during the treatment which is the best thing I liked.
My friends, if you are suffering from fistula and not able to decide what to do he is the right person to visit talk to him once and I am sure you will be cured.
Stay healthy stay safe & thank you Dr Bapat for getting me completely cured.
12 yrs back when i met dr. Bapat that time I have lots of pain and negative thinking about life cause most of doctor's gave me different medicine and suggestions so I was confused what to do ? That time I met dr. Bapat. When I met him first he built confidence in me and i feel 50% better cause. He is good listener and soft speaking person after that he did ksharsutra treatment from that day till I live happy life now he is good friend of mine
Dr. Bapat is best for Kshar sutra
I had a great experience with Dr.Bapat .
Dr. is very good person indeed and very confident in his words .
I was treated by Dr.Bapat 6 months ago and I am also Fistula fee. Got my life back and I am so thankful .